The Women of Legal Tech award honors contributions by women who shape the young legal tech industry with commitment, courage and vision. This award was donated by law firm Hogan Lovells International LLP, BRYTER GmbH and the Legal Tech Blog. It is given to nominees from the legal market, and those in business, science and politics.

In particular, the award is given to women who have shaped and innovated in the legal tech sector through their activities in Germany, Austria and Switzerland. The activities could be of entrepreneurial, scientific, organizational or political in nature.

The main characteristic was that they contributed to visible changes and had positive effects in their field. Whether the contributions were commercially viable or there was a distinction between honorary and professional activities was irrelevant. The only important thing is that the Legal Tech area was improved or stimulated by their efforts.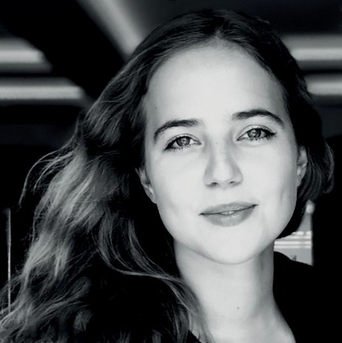 Zoë Andrea
Ms. Zoë Andreae is managing director of the family owned company Lecare GmbH in Hamburg, which has been producing web-based software solutions for legal departments and law firms for over 30 years. Based on her programming skills she also regularly participates in Legal Tech Hackathons. Ms. Zoë Andreae has studied Business Administration at ESADE Business School, London School of Economics, University of St. Gallen, Harvard Business School and Stanford University Graduate School of Business, among others. She wrote her master's thesis on "Legal Tech and the Digital Transformation of the German Legal Industry".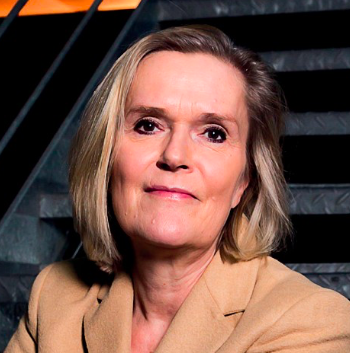 Petra Arends-Paltzer
Dr. Petra Arends-Paltzer is the founder and organizer of the Davos Digital Forum and Swiss Legal Tech in Zurich. At Swiss Legal Tech, not only will top-class speakers speak on the various aspects of digitisation in the legal market, but participants will also be able to gain their own concrete experience in the handling and creation of software products. Dr. Arends-Paltzer studied law at the universities of Bonn, Lausanne and Würzburg and received her doctorate at the Free University of Berlin. In the course of her career, she has worked as a lawyer, in-house counsel and project manager for various international banks, among others.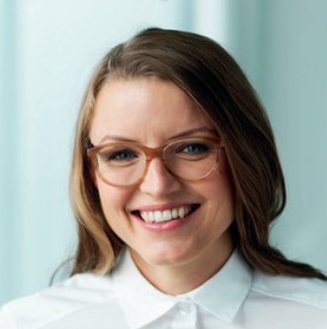 Eva Maria Baumgartner
Dr. Eva Maria Baumgartner is a lawyer in Vienna and, as a member of the faculty conference at the Sigmund Freud University of Vienna, offers students, among other things, a Legal Design Thinking Workshop, whose projects are presented once a year to a jury of experts. She also supports legal tech start-ups in the concept and foundation phase. Her law firm was founded by Dr. Eva Maria Baumgartner on the basis of a virtual lawyering concept, which enables her to provide her clients with virtual support. Dr. Eva Maria Baumgartner also advises the governments of Dubai and Abu Dhabi on the topics of digitalization, innovation management and smart government.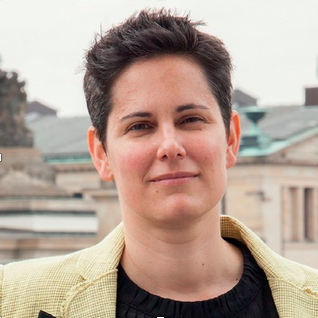 Marie Elisabeth Bernard
Ms. Marie Elisabeth Bernard is the CEO of Nextlaw Labs in Berlin. Nextlaw Labs is a global legal tech accelerator and innovation consultancy for law firms and legal departments. Nextlaw Labs is an autonomous but wholly owned subsidiary of the law firm Dentons. It is also a board member of the European Legal Tech Association (ELTA) and was named one of the world's leading legal innovators at Fastcase 50. Marie Elisabeth Bernard holds a Master of Business Administration from Sciences Po Lyon and a certificate in Innovation Management from the European Institute for Creative Strategies and Innovation in Paris.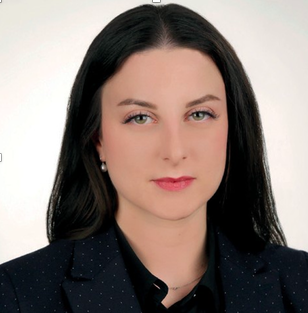 Lili Birnbach
Ms. Lili Birnbach is a doctoral candidate at the Freie Universität Berlin and works as a research assistant and legal engineer at the international law firm Berwin Leighton Paisner in Berlin. In addition to her work in the areas of M&A & Real Estate, she is responsible for the development of automated contract drafting and supports the firm's Client Technology Team on an international level in the selection and evaluation of software products. She is also the youngest member of the editorial board of the trade journal Recht innovativ (Ri). Lili Birnbach studied law at the Freie Universität Berlin, the École normale supérieure in Paris and Peking University.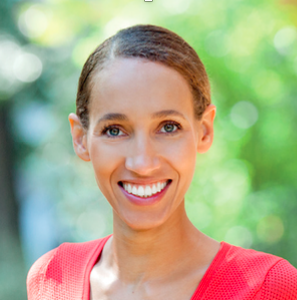 Yacine Coco
Ms. Yacine Coco is co-founder and managing director of TalentRocket GmbH in Munich. TalentRocket is a recruiting platform for lawyers on the Internet that combines the reach of a large network with intelligent matching technology. Ms. Yacine Coco studied International Business Economics in Maastricht and Grenoble. Before founding TalentRocket, she worked in an in-house consultancy of a large energy provider.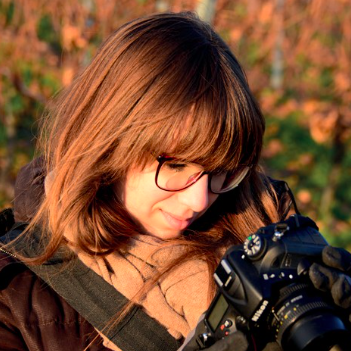 Daniella Domokos
Ms. Daniella Domokos studies law at the Julius-Maximilians-University in Würzburg and works as a student assistant at a computer science chair at the Technical University of Munich. In addition, she runs a blog at www.allaboutlegaltech.de to promote the basic technical understanding of lawyers as well as interdisciplinary exchange. Furthermore, Ms. Daniella Domokos coordinates the groups of participants in the Swiss Legal Tech Hackathon in Zurich. In addition to her law studies, she taught herself the basics of the programming languages Python and HTML.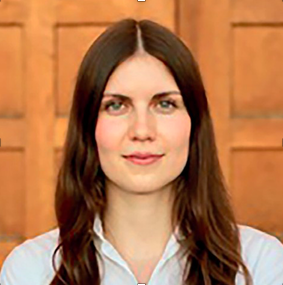 Charlotte Falk
Mrs. Charlotte Falk is studying law at the Ludwig-Maximilians-University of Munich and founded the Munich Legal Tech Student Association (MLTech) in 2017 together with other students. At MLTech, she manages the social media strategy and organizes the MLTech Speaker Series, which brings top-class speakers from the practice to the university. In addition, Ms. Charlotte Falk and two fellow students founded the digital and innovation consultancy SFS, which supports law firms, legal departments and companies in the use of Legal Tech. Ms. Charlotte Falk already has a Bachelor's degree in communication sciences and business administration from the University of Mannheim.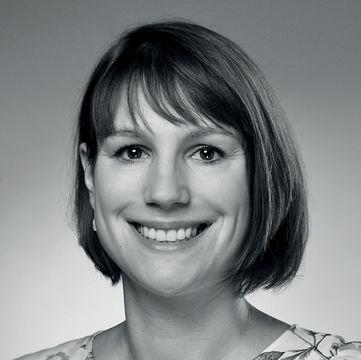 Michèle Finck
Michèle Finck is a Senior Research Fellow at the Max Planck Institute for Innovation and Competition in Munich and a lecturer in European Law at the University of Oxford. Her research focuses on the relationship between law and technology, in particular block chain technology, platforms, big data and artificial intelligence. In addition, she is co-founder of the Stanford Journal of Blockchain Law and Policy, guest lecturer at several European universities, author of "Blockchain Regulation and Governance" (Cambridge University Press 2018) and member of the Blockchain Observatory and Forum of the European Union. Michèle Finck studied law at King's College London, Université Paris-Sorbonne, the European University Institute and the University of Oxford.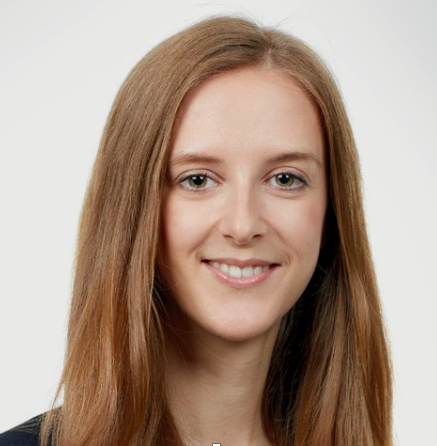 Silke Graf
Dr. Silke Graf, LL.M. is a Senior Associate at PwC Legal Austria, where she heads the Legal Tech division. In this role she is responsible for the company's legal tech agenda, knowledge management and document automation. In addition, she has played a major role in the organisation of the Legal Tech Day Vienna 2018. Dr. Silke Graf studied law at the University of Vienna, where she received her doctorate and a Master of Laws in information and media law.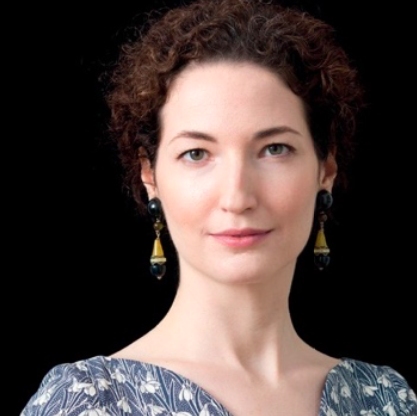 Veronika Haberler
Dr. Veronika Haberler is managing partner of LeReTo in Vienna. With the research tool LeReTo, source searches and database queries can be carried out automatically when examining pleadings and judgements. LeReTo has already been awarded at the Constantinus Award 2016, the eAward 2017, the STP Legal Innovation Award 2017 and the Dutch Legal Tech Startup Award 2018. Dr. Veronika Haberler is a representative of a new working generation and always manages to make the connection to the often still analogous world of law. She holds a doctorate in sociology from the University of Vienna and a master's degree in cultural management and legal studies.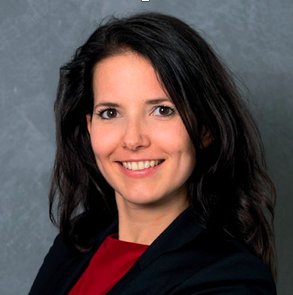 Anna-Katharina Horn
Ms. Anna-Katharina Horn is an attorney at law and heads the Legal Services & E-Discovery department she established at reThinkLegal GmbH in Frankfurt am Main. reThinkLegal has positioned itself at the interface between IT and legal services, focusing on the optimization of legal processes. Ms. Horn organizes major international projects in the field of Document Review. Leading e-discovery providers advise her on product development.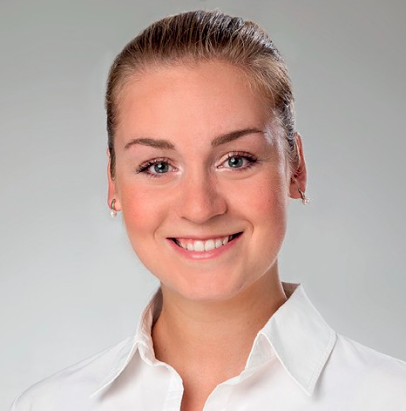 Lara Sophie Hucklenbroich
Ms. Lara Sophie Hucklenbroich is a law student at the University of Frankfurt am Main, a working student at TPR legal and a founding member of Legal Tech Labs. The Legal Tech Lab is a student initiative that deals with digitization and the changes it brings with it in a practice-oriented way. Together with a fellow student she is in charge of the events department at the Legal Tech Lab. Furthermore, she and a team from Legal Tech Lab participated in a Legal Tech Hackathon of a business law firm and won a prize for the best user interface design for the developed tool.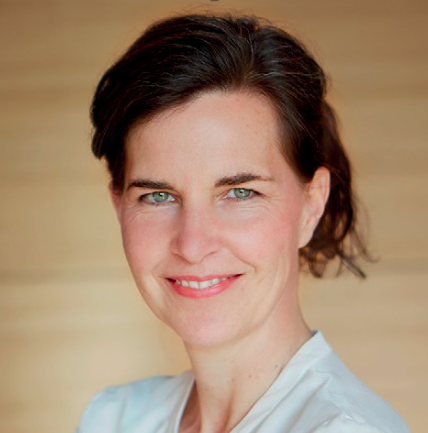 Astrid Kohlmeier
Ms. Astrid Kohlmeier is an expert for the method Legal Design Thinking and in this function she advises legal departments, legal tech startups and law firms. She works independently for various companies, including as Director for Legal Design & Legal Tech at IXDS GmbH, an interaction service design agency based in Berlin and Munich. She is also co-founder and managing director of the interdisciplinary association "Liquid Legal Institute e.V.", which aims to research and promote innovative and sustainable solutions and technologies for the legal market. Ms. Astrid Kohlmeier studied law at the University of Munich and media design at the Mediadesign Hochschule für Design und Informatik in Munich.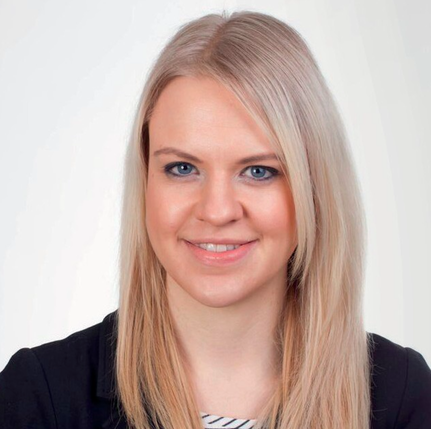 Christina-Maria Leeb
Mrs. Christina-Maria Leeb is currently writing her doctoral thesis with the working title
"Digitalization and Legal Technology – The relevant legal framework for and the requirements of the lawyer in the information technology society" at the University of Passau.
In addition, she has already published several articles on law and technology. In addition, she has participated in the meetings of the think tank "Legal Tech" in Munich since its inception. Ms. Christina-Maria Leeb completed a training as a legal specialist and studied law at the University of Passau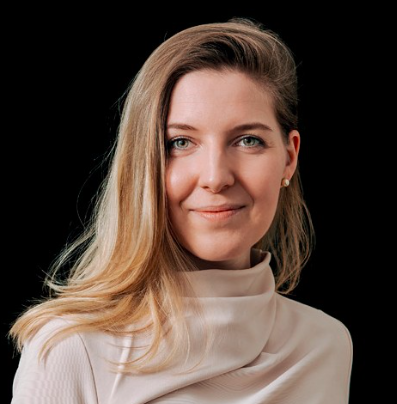 Franziska Katharina Lehner
Ms. Magistra Iuris Franziska Katharina Lehner is co-founder of the Legal Tech Initiative Austria and Legal Tech Project Manager at Wiener Advocatur Bureau in Vienna. The Legal Tech Initiative Austria (LTIA) is an open platform, which is particularly aimed at millennials, in order to actively shape the future of the legal profession together. The motto of the association is "The difference between disruption and opportunity lies within preparation". Franziska Lehner studied law at the University of Vienna and is now also doing her doctorate there.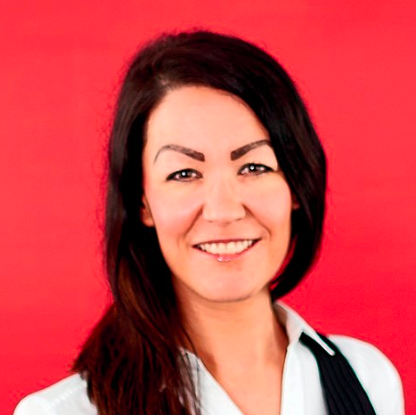 Pia Lorenz
Ms. Pia Lorenz is a lawyer as well as founder and editor-in-chief of the legal magazine Legal Tribune Online (LTO). As the first specialist medium, LTO has, under her responsibility for content, provided extensive journalistic support for the development of Legal Tech in Germany. In addition to the editorial area, LTO has also developed into an online career platform for the legal industry. LTO has been awarded, among other things, as Specialist Medium of the Year and Best Website of the Year in the career section. Pia Lorenz uses this platform to bring the digitalisation of law and its consequences for the legal market out of the filter bubble to the general public interested in law. Pia Lorenz studied law and business law in Bielefeld and Cologne.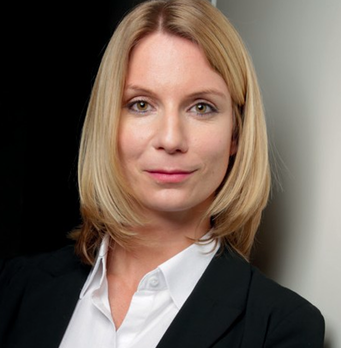 Kathrin Mehler
Dr. Kathrin Mehler is Legal Counsel for Digitization and Innovation at Commerzbank AG in Frankfurt. As one of the first representatives ever, she has been working for over two years to ensure that digitization is also taken seriously in German legal departments. Dr. Mehler is strongly committed to digitization and promotes an innovative way of thinking and working with the lecture and workshop series #Legal Digital Know-how. She is also examining the use of various legal tech tools for Commerzbank. Furthermore, she regularly speaks at national and international conferences on the digitization of the legal market, was a member of the jury at a Legal Tech Hackathon, is a member of the advisory board of the student initiative Legal Tech Lab at the University of Frankfurt am Main and writes articles on this topic.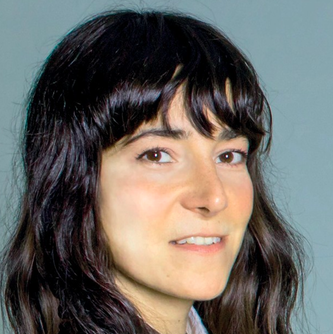 Ramak Molavi
Ms. Ramak Molavi is Head of Legal & Regulatory Affairs at Gameduell GmbH, a cross-platform gaming community based in Berlin, as well as Digital Rights Lawyer at iRights.Law and Legal Tech-Advisor at iRights Lab. She is also a guest lecturer for Legal Tech at the University of Potsdam. Her research interests include blockchain technology and smart license projects as well as all aspects of law by design and law by technology. Ms. Ramak Molavi studied law at the University of Cologne.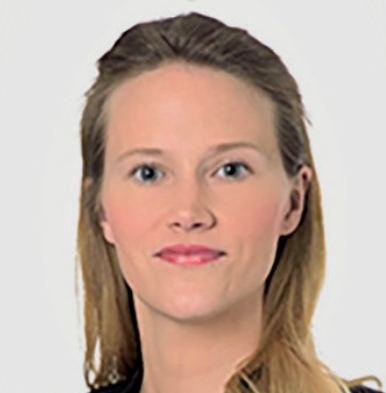 Valesca Molinari
Dr. Valesca Molinari is a lawyer in the Corporate/M&A department and Co-Head of Innovation and Legal Tech at Baker McKenzie in Frankfurt am Main. There she is a member of the global Coding Strategy working group, has initiated an Associate Innovation Incubator Program and acts as one of the liaison persons of the Legal Innovation Hub ReInvent in Frankfurt. She also gives lectures and organizes workshops at clients or associations of in-house lawyers. Before joining Baker McKenzie, she founded a tech start-up, gained entrepreneurial experience and worked with agile working methods. Valesca Molinari studied law and economics at the University of Bayreuth and holds a doctorate from the Humboldt University of Berlin.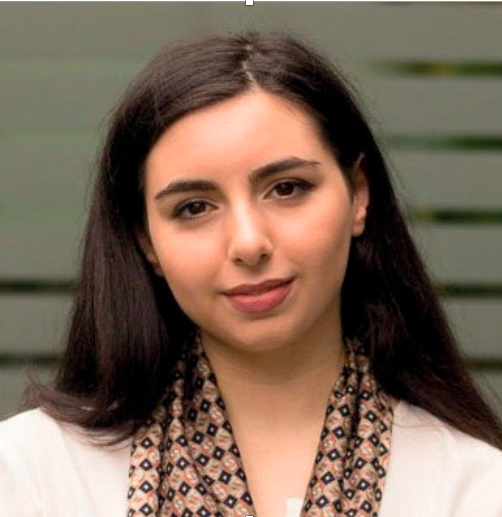 Dalia Moniat
Ms. Dalia Moniat is studying law at the University of Hamburg and has been involved with the Cyber Law Clinic there for two years, where she organizes lectures and events on the subject of legal tech in addition to her honorary legal advice. Among other things, she has initiated the Legal Tech Vision Days 2018 as an interactive event series at the University of Hamburg and is co-responsible for an accompanying Legal Tech Seminar. She also deals intensively with legal design thinking and visualization techniques, such as graphic recording and sketching. She is also a founding member of the Hamburg Chapter of Legal Hackers.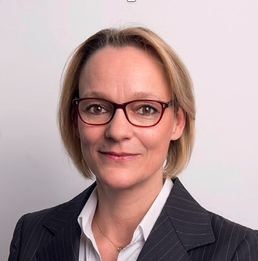 Nina-Luisa Siedler
Dr. Nina-Luisa Siedler is a lawyer and partner at DWF LLP in Berlin. In this function she is intensively involved in block chain technology and heads the international block chain competence group at DWF Germany. Since 2016, she has accompanied several block chain enterprises pro bono and was and is again a member of the extended board of the IPDB Foundation, a non-profit Berlin-based association for the research of decentralized governance systems. In 2018 she was appointed as a member of the working group "Blockchain Policies and Framework Conditions" of the EU Blockchain Observatory & Forum by the EU Commission. She is also a co-initiator and founding member of the Blockchain Bundesverband. Furthermore, she regularly gives lectures at conferences and has published numerous articles on Blockchain topics.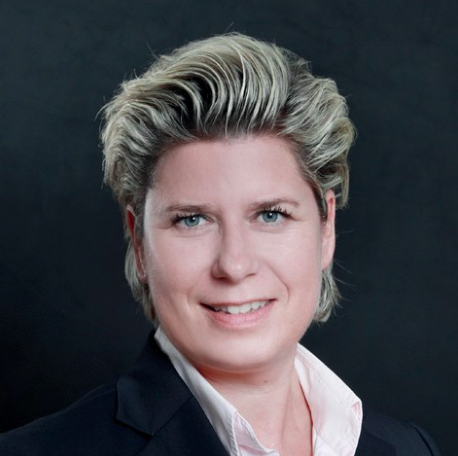 Gudrun Stangl
Ms. Gudrun Stangl is Partner and Chief Operating Officer (COO) at Schoenherr Attorneys at Law in Vienna, a business law firm with 14 offices in Austria and Central and Eastern Europe. At Schoenherr, she has initiated, among other things, the "Innovation Hub @ Schoenherr", from which, for example, a tool has emerged that automates the administration of definitions in contracts. Ms. Gudrun Stangl studied law at the universities of Antwerp, Graz and Chicago and holds a Master of Business Administration in Vienna.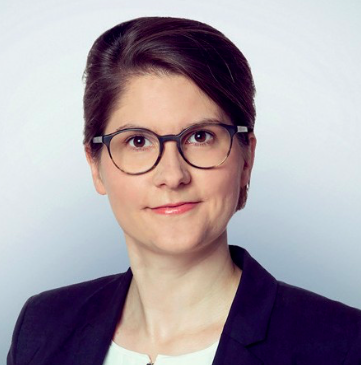 Magdalene Steup
Ms. Magdalene Steup is a lawyer and principal associate at Freshfields Bruckhaus Deringer. She is a member of the Global Associate Innovation Group and is currently a secondment to the London Innovation Team. In the context of one of the firm's largest and most complex assignments, she designed and developed an intelligent and innovative document automation solution in cooperation with a software provider, the firm's IT department and a team of associates and paralegals in five different locations. Ms. Magdalene Steup studied law at the University of Passau, the LMU Munich and King's College London and holds an Executive M.B.L. from the University of St. Gallen. She also completed an Executive Program on Artificial Intelligence at the Massachusetts Institute of Technology.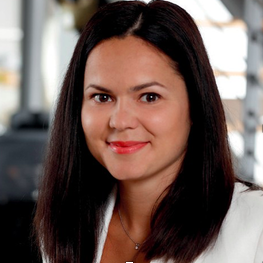 Helga Szabo
Ms Helga Szabo, LL.M. is Head of Operations at Flightright GmbH in Berlin. Flightright helps on the Internet to enforce claims according to the European Air Passenger Rights Regulation. In this function, she is responsible for a team of 60 employees from 25 different nations. In addition, by introducing machine learning approaches, she has enormously increased the degree of automation in processing requests. Ms Helga Szabo studied law at the University of Szeged in Hungary and at the University of Salzburg. She also holds a Master of Laws from both the University of Szeged and the University of Potsdam.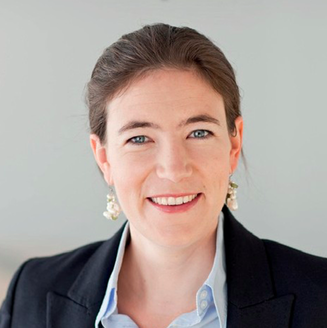 Antoinette von Wendt
Ms. Antoinette von Wendt is Vice President International New Ventures at ARAG SE in Düsseldorf. The ARAG Group is the largest family enterprise in the German insurance industry. In her function, Ms. Antoinette von Wendt has, among other things, built up a Company Builder for Legal Tech business models with great commitment and hands-on pragmatism within the company. Ms. Antoinette von Wendt studied business administration at the Vienna University of Economics and Business Administration.
The expert jury consisted of attorney Dr. Astrid Auer-Reinsdorff (Member of the Board, German Bar Association / Auer & Company), attorney Yvonne Draheim (Partner, Hogan Lovells), attorney Markus Hartung (Director, Bucerius Center on the Legal Profession / The Law firm Companion), attorney Dr. Susanne Reinemann (Editor, Neue Juristische Wochenschrift) and Professor Dr. Louisa Specht (Chair, Rheinische Friedrich-Wilhelms-Universität Bonn).
The organization was headed by Nico Kuhlmann (Hogan Lovells), Michael Grupp (BRYTER) and Dr. Micha-Manuel Bues (Legal Tech Blog).